IMTS2016 exhibition review
Thank you very much for visiting IMTS2016.
We had many visitors in "IMTS2016," which was held from September 12 to September 17, 2016.
We would like to sincerely thank you for visiting the THK booth.
IMTS2016 Mobile Guidebook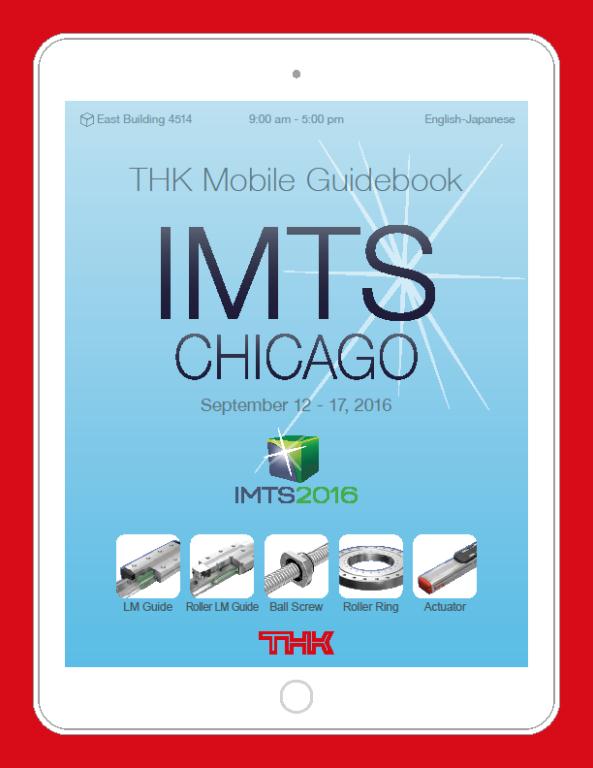 During the exhibition, we distributed "IMTS2016 Mobile Guidebook," which had been customary.
We introduced new products in the Guide. Please check them.
*You can download it after registering to the technical support site.