IMTEX2017 exhibition review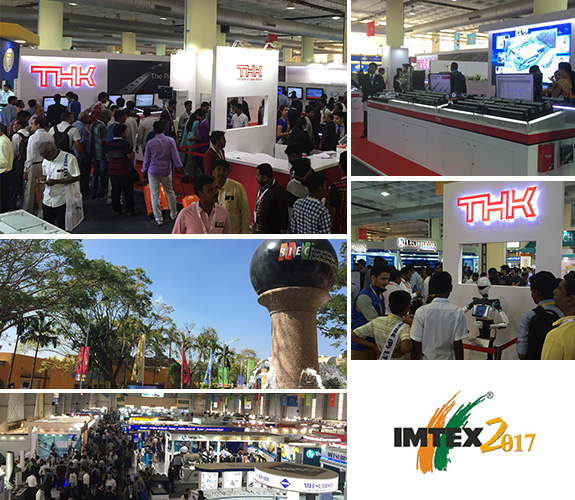 Thank you very much for visiting IMTEX2017.
We had many visitors in "IMTEX2017," which was held from January 26 to Febrary 1, 2017.
We would like to sincerely thank you for visiting the THK booth.
Exhibited products
SPR/SPS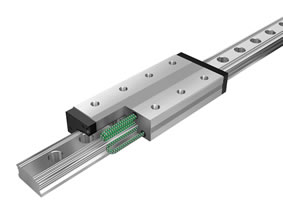 These models adopt ①8 rows of raceways, ②small-diameter balls and ③super-long blocks, in order to achieve super-low waving and super-high rigidity that surpass the conventional LM Guide. With these approaches, the number of effective balls is substantially increased, and the amplitude of the rolling element is minimized. The new models achieve low waving comparable to hydrostatic guides. In addition, the deformation of the ball is minimized to achieve super-high rigidity that surpasses even roller guides. The two models contribute to higher accuracy of equipment.
SVR/SVS、NR-X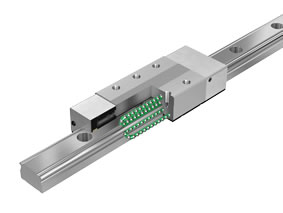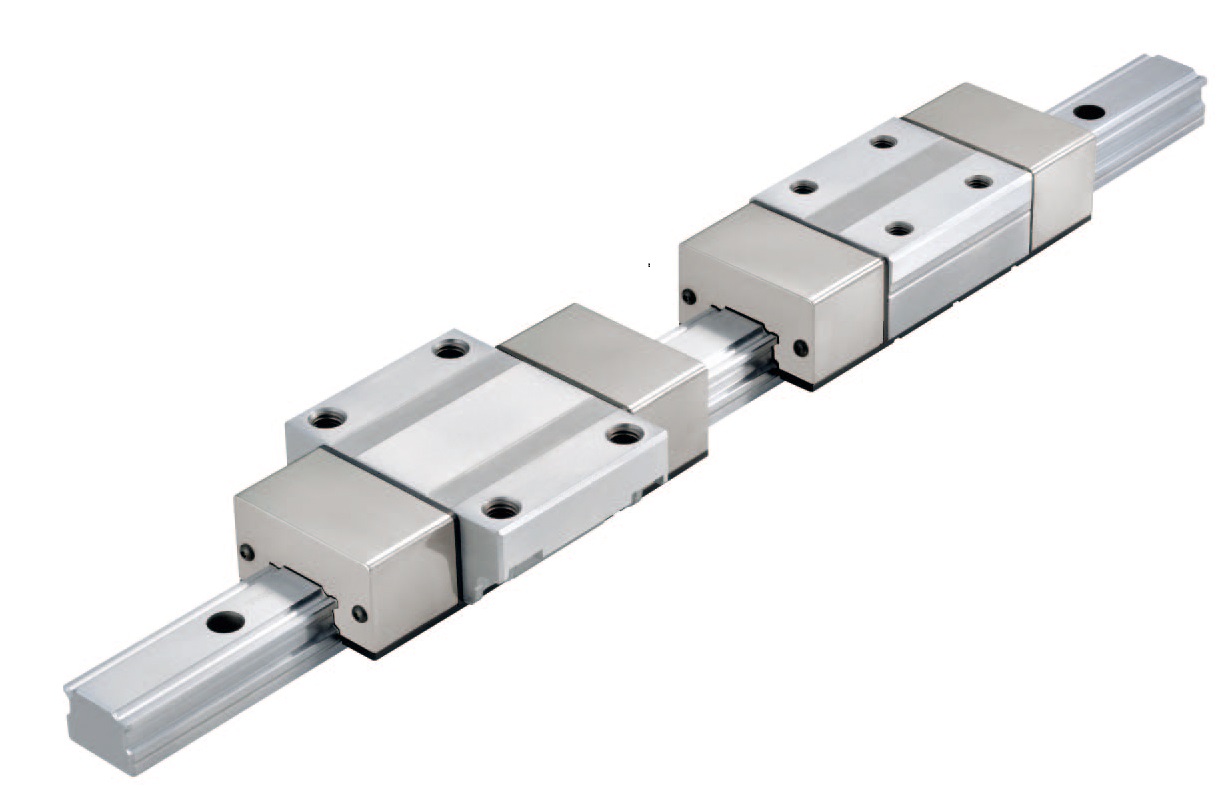 Models SVR/SVS and NR-X/NRS-X have higher rigidity and are capable of receiving heavier loads than other LM Guide series models. In addition, they maintain LM Guides' performance specifications and achieve high reliability through increased contamination protection. Caged ball type SVR/ SVS and full ball type NR-X/ NRS-X are available.
SRG/SRN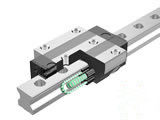 A ultra high rigidity Roller Guide that achieves low friction, smooth motion and long-term maintenance-free operation by using a roller cage.
Ultra-high rigidity

An extremely rigid roller, with an overall length at least 1.6 times greater than its diameter, provides ultra-high (L= roller length, D=roller diameter) rigidity.
SDA-V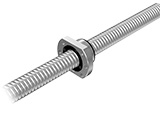 Superb high-speed response

Caged ball type DN value: maximum 160,000
Full-ball type DN value: maximum 130,000
*Max revolution speed: 5000 min-1

Wide lineup

A wide lineup is available, with shaft sizes from 8 mm to 50 mm and leads from 5 mm to 100 mm. You can choose to suit your application.

Long-term maintenance-free operation

The long life and long-term maintenance-free operation of this product is achieved through the use of the ball retainer, which eliminates friction between the balls and improves grease retention.
RW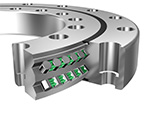 By integrating double-row small-diameter rollers on the raceway, the number of rollers incorporated in this new model (RW228) is approximately 5 times that of Cross-Roller Ring model RU.
While maintaining compactness, it achieves higher rigidity and accuracy and a lower torque. In addition, the inner and outer rings in integrated structures have mounting holes, allowing the product to be directly mounted to the machine.