OMNIedge, an IoT Service for Manufacturing, Now Provides Predictive Failure Detection for Rotary Components
February 9, 2022
THK CO., LTD. is expanding the lineup for its "OMNIedge" IoT service for the manufacturing industry to now include predictive failure detection for rotary components.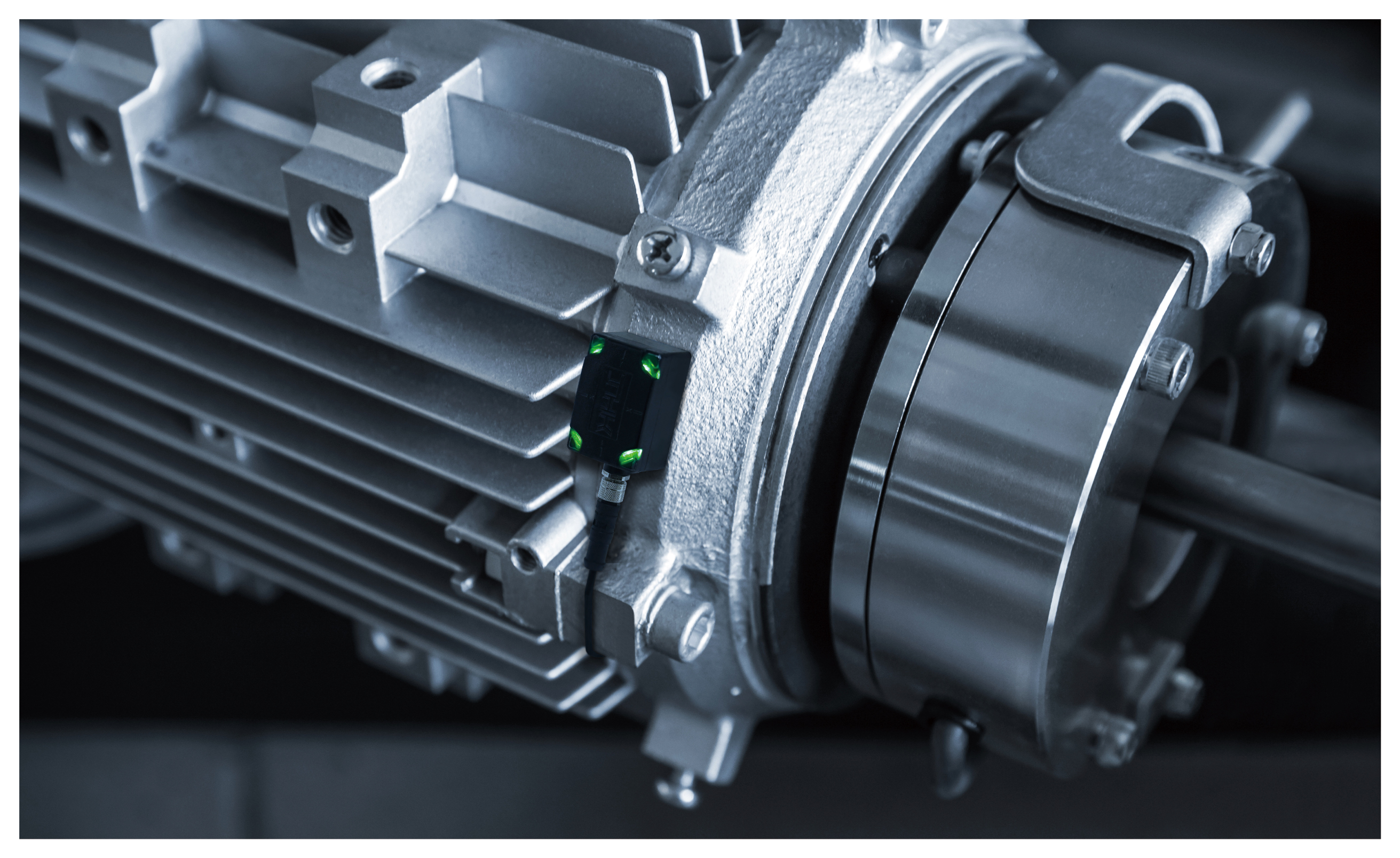 Launched in January 2020, OMNIedge is an IoT service created by THK that is the first to use a secure communications network to quantify the status of components and perform predictive failure detection. Having expanded over time to mainly cover linear motion components such as the LM Guide, ball screws, and actuators, the service is now adding predictive failure detection for rotary components to its lineup. Although rotary components are often used in utility equipment and production machinery critical to manufacturing lines, they have always required frequent maintenance, adding a considerable burden to upkeep and management. That is why THK is expanding its OMNIedge service to be compatible with rotary components in addition to linear motion parts, in order to spread the benefits of predictive failure detection as much as possible.
Customers who are currently using OMNIedge primarily include automotive components, food, and raw material manufacturers, and the components of the machines on their production lines constitute the majority of use. A commonality these customers share is that they have actively introduced predictive failure detection to rotary components such as pumps, fans, and motors in addition to linear motion components, and the benefits of a unified integration of the predictive failure detection system are evident.
In order to respond to the customer's desire to improve their maintenance capabilities through the visualization of other components used in their machines besides LM Guide units and ball screws, THK is expanding compatibility to rotary components with the same principles of simple assembly onto existing equipment, a secure communications network for worry-free data utilization, and reasonable starting prices. In particular, this service offers features that can be used by people in industries that perform maintenance on many devices, allowing them to both monitor the status of manufacturing equipment on production lines, process automation, and utility equipment during regular on-site inspections as well as monitor them from a remote office. This prevents massive losses due to machine failures that happen between scheduled checks.
THK will continue to incorporate feedback from users in order to expand the service in a way that best suits user needs and will help their manufacturing operations achieve continuous productivity improvements.
Features
Ready to Use for Instant Monitoring
Sensors can be added to existing equipment, which means they can be installed right away on rotary components already in use. The sensor also connects to Wi-Fi, so it lets you keep things tidy, with very little wiring required. In addition, the initial set-up is hassle-free, and you can start monitoring right away.
Color-Changing LED Light Clearly Indicates the Status
The main sensor unit has an LED light whose color changes to visually indicate the status, so it does not require a special inspection device. This also allows maintenance personnel to visually detect any abnormalities on the production floor when making their rounds.
Functions for Remote Monitoring and Preventing Malfunctions from Going Undetected
In addition to the LED status indicator, predictive failure detection for rotary components is made available online for remote monitoring of machinery from an office.
In addition, an e-mail is sent when the equipment exceeds a set threshold, which prevents malfunctions from being overlooked until the next scheduled check.
OMNIedge: An IoT Service for Manufacturing
Service Overview
OMNIedge is an IoT service that diagnoses the status of a machine component and performs predictive failure detection. Using the THK SENSING SYSTEM, a sensor attached to the component collects data, which is then quantified and analyzed by an original algorithm and transmitted through a secure network. The package combines the sensor and other hardware with a communication device, and communication fees are included, which makes the service simple secure, and affordable.
In addition, predictive failure detection for rotary components is being added to the existing lineup, which includes linear motion components such as the LM Guide, ball screws, and LM Guide actuators.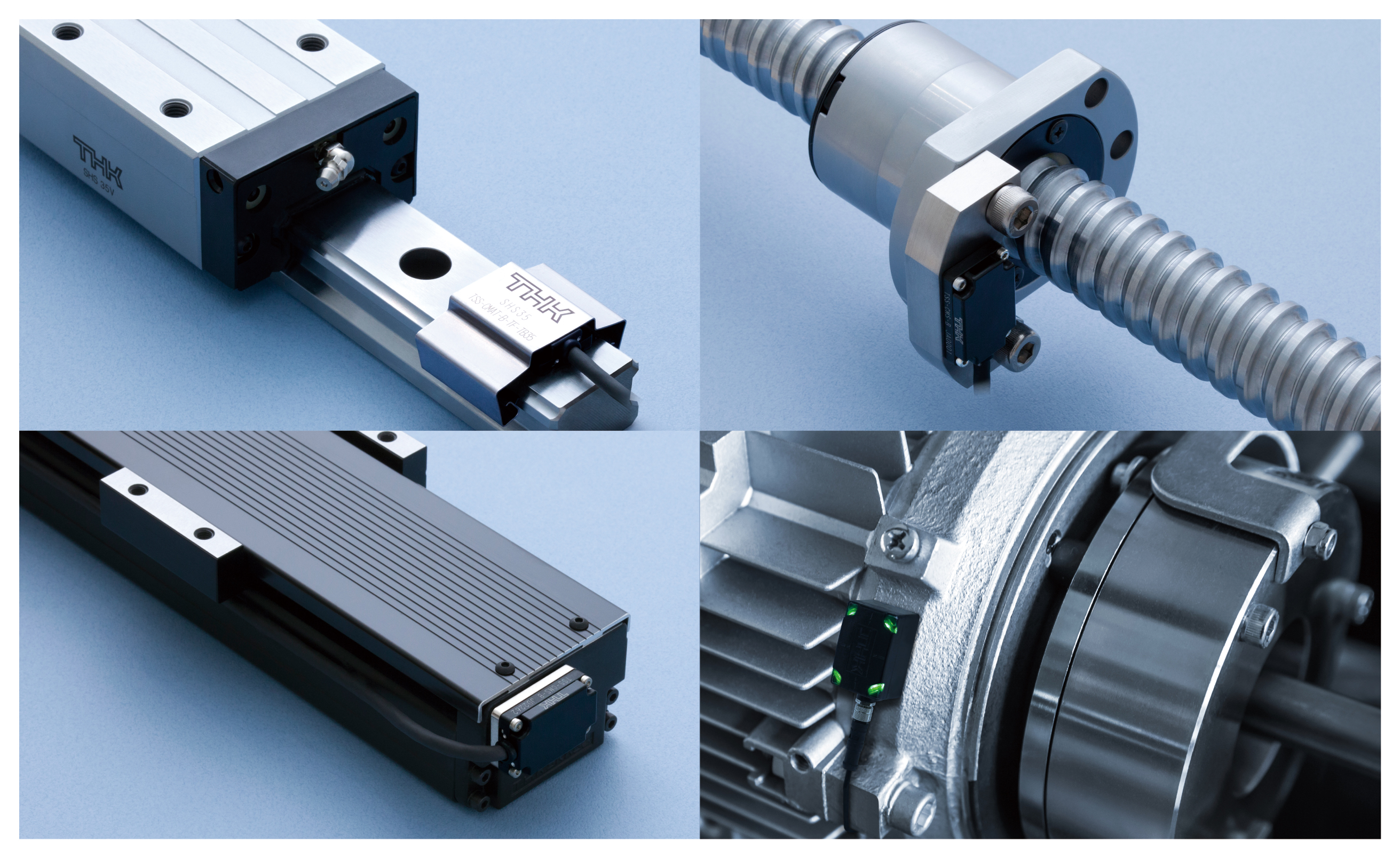 Planned Shipping Starts Date
March 1, 2022
OMNIedge Website
OMNIedge Overview (for Rotary Components)

Contents are subject to change without notice for the purpose of improvement.
OMNIedge is a registered trademark of THK CO., LTD.