Product FAQ
The following are examples of questions we have received from customers.
Please create a free account or log in to our Technical Support Site to view other frequently asked questions about our products.
LM Guide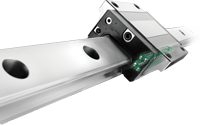 Q, Is it possible to purchase
only the LM block or LM rail?
A,Yes. Normally, the LM block and LM rail are a set delivered after movement adjustment/verification is complete. Thus, when purchasing only an LM block, please send the LM Guide set (LM block + LM rail) or LM rail to be used with the LM block you would like to purchase. After adjusting the movement with your existing LM Guide set or LM rail, we will deliver the new LM block with the items you sent us. We understand that it may not be possible to send the LM Guide set or LM rail to be used with the new LM block. However, in such cases we still can respond. Please contact THK.


Q, What is the recommended greasing interval for the LM Guide?
Are there any guides that do not require greasing at all?
A,As a guideline, the recommended greasing interval of a full-ball type LM Guide is basically 100 km, but it will vary based on the usage conditions and frequency. The Caged Ball LM Guide achieves long-term maintenance-free operation, and it generally has a greasing intereval several times that of a regular ball guide. The QZ Lubricator and other options are also available to achieve long-term maintenence-free operation.
Ball Screw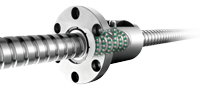 Q,What should be kept in mind when choosing a ball screw?
A,When choosing a ball screw, select a model you might consider using and determine the critical speed and DN value from the number of revolutions, depending on the usage conditions. Then, calculate the service life to determine if the requirement was met. Remember to also consider the service life of the bearings that support the ball screw. Change the shaft diameter according to the results.


Q,How can I change the orientation of the flange on a rolled ball screw nut?
A,You can specify the orientation of the flange when you place your order. If this is a product you have already purchased, you will need to send it to THK. In the event of an emergency and you need to change the orientation of the flange at your facility, you will need to remove the nut from the shaft. Please prepare a temporary shaft and take sufficient care to ensure that the balls do not fall out.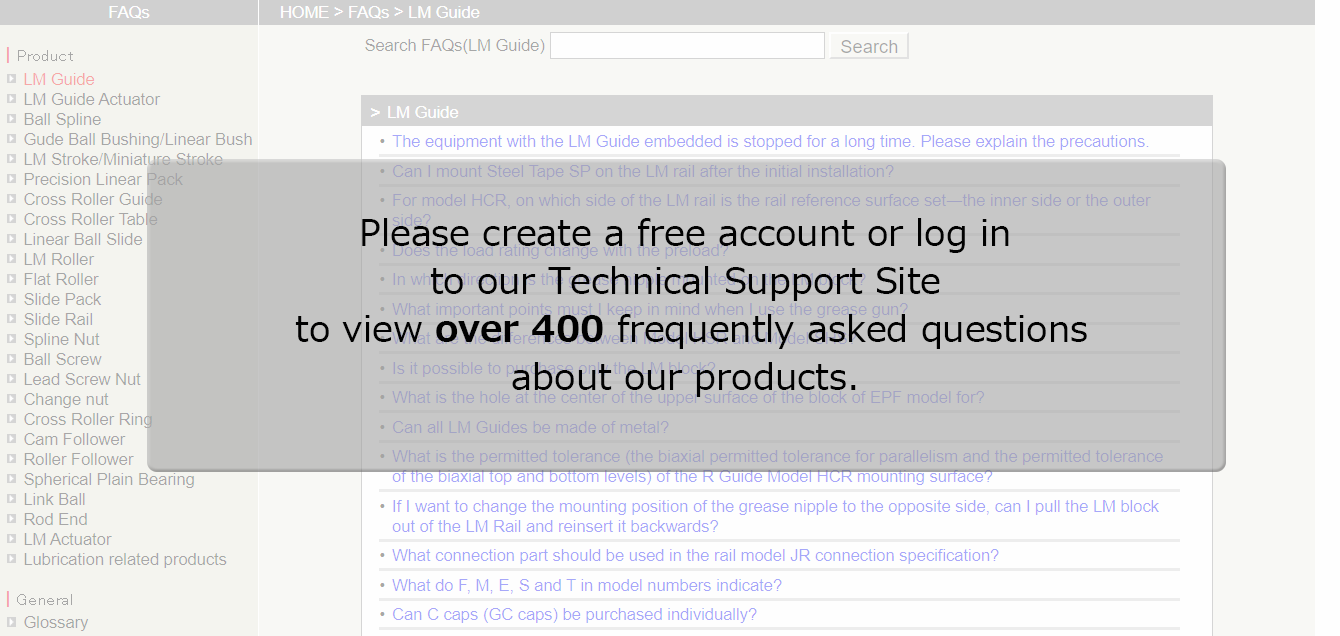 ---
---
---
---
© Copyright THK CO., LTD. All Rights Reserved.