Product Introduction
Under Product Information, you can learn about the features and specifications of THK products.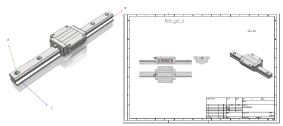 News
Check the latest news about new products and things we're working on.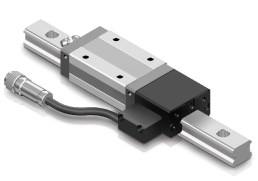 The THK Technical Support Site
The THK Technical Support Site is a web service for registered members that provides abundant content ranging from catalogs to CAD data, product FAQs, and technical documents. It is equipped with tools to help people involved in designing machinery and robots choose the optimal model number and calculate service life.

※1 Non-members can use only some functions
View the THK Catalog Center (for registered members)
Technical FAQ
You can view over 400 questions and answers related to engineering, design, troubleshooting, and more. They are organized by product group, or you can search the FAQ.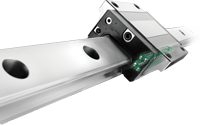 Q, Is it possible to purchase only the LM block or LM rail?

A, Yes. Normally, the LM block and LM rail are a set delivered after movement adjustment/verification is complete. Thus, when purchasing only an LM block, please send the LM Guide set (LM block + LM rail) or LM rail to be used with the LM block you would like to purchase. After adjusting the movement with your existing LM Guide set or LM rail, we will deliver the new LM block with the items you sent us. We understand that it may not be possible to send the LM Guide set or LM rail to be used with the new LM block. However, in such cases we still can respond. Please contact THK.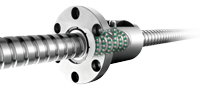 Q, What should be kept in mind when choosing a ball screw?
A. When choosing a ball screw, select a model you might consider using and determine the critical speed and DN value from the number of revolutions, depending on the usage conditions. Then, calculate the service life to determine if the requirement was met. Remember to also consider the service life of the bearings that support the ball screw. Change the shaft diameter according to the results.
View the FAQ (for registered members)
View THK Technical Materials (for registered members)
THK Technical Support: Services for Engineers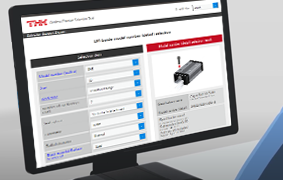 Optimal Product Selection Tool
Two functions are available: "Find by Conditions" for when you know the weight and speed for your application, and "Find by Dimensions" for when you are planning to replace an existing LM Guide. You can use it for new purchases or repeat orders. It will reduce the total lead time of your equipment design.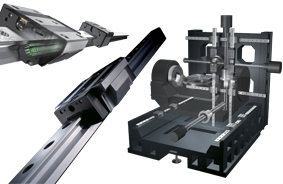 Detailed Life Calculator
This service calculates product life specific to each customer's applications (e.g. eccentric loads). It includes a broad lineup of LM Guide, ball screw, and electric actuator products.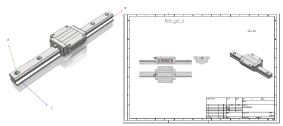 CAD Data
You can download 2D and 3D CAD data in a variety of CAD formats, including DWG and STEP, to help you in your next equipment design project.
THK Technical Support: Services for Purchasers
Cross-Search Function for Product Information
You can search by keywords included in the product model number and explanations in the general catalog, which covers about 2,400 pages. You'll be able to find the information you are looking for quickly and easily.
SDS (MSDS) Safety Data Sheets
You can download SDS (MSDS) data sheets for each country.
Q&A about Registering for THK Technical Support
Q: Is it free to register and use the service?
A: Yes, registration and all the services after that are free. We do not ask for any payment information when you register, so you can use it freely and without concern.
Q: Can I register for an account as an individual?
A: Yes. Individual registrations are allowed.
---
---
---
---
© Copyright THK CO., LTD. All Rights Reserved.