LM Actuator(Linear Actuator)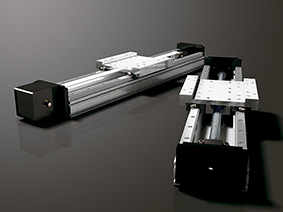 The LM Actuator comprises an aluminium base combined with an LM Guide system, a top table and different drive types. This model offers a wide choice of options to suit any application.

---
LM Actuator Long-term Maintenance-free Type Model GL-N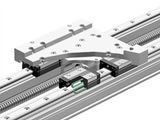 Lightweight, high rigidity aluminum base with Caged Ball LM Guides has been utilized for the guide portion. A screw or belt options are available for the drive system. In addition, Caged Ball LM Guides and QZ Lubricator for the Ball Screw has been utilized to provide a long-term maintenance free actuator.
---
LM Actuator Model GL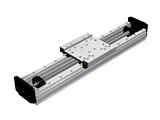 The GL is a single-axis actuator that provides either ball screw drive or belt drive to be integrated into an aluminium base on which the LM Guide model is mounted for table motion.
---

Actuator | Electric Actuator - Linear Actuator - Linear Module
THK develops and manufactures linear motion systems including linear actuators, electric actuators as well as linear modules for our worldwide customers.
---
Whatever your need, Wherever you are ....the Worldwide Network of THK sales, engineering, and support is at your fingertips. Click on the appropriate link for fast, responsive, and effective solutions to all of your linear motion challenges.

THK U.K
Suite W6, Harbour Buildings West,The Waterfront,Brierley Hill, West Midlands,DY5 1LN
Tel: +44(0)1384 471550 Fax: +44(0)1384 471551
Email:

---