In everyday life
In today's world of convenience, safety and reliability are in demand. Domestic appliances and goods are evolving. In the kitchen, THK's technology is part of that evolution.
System kitchens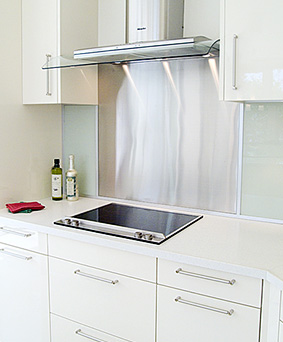 A kitchen at just the right height for everyone.
In UD (universal design) kitchens, our LM Guides can be found under the sink, while our linear bushing and LM Shaft technologies can be found in the mechanisms of hanging wall cupboards.
Historically, the height-adjustable sinks was subject to various stresses and pressures, which made it jerky, unstable and unsafe. However, the UD system kitchen does not suffer from these problems, thanks to our LM guides Model SSR. By anticipating the various forces that can be applied to the moving parts in a kitchen, we can choose the highly rigid LM Guides to ensure smooth movement with an unprecedented level of safety and reassurance.
As we move towards a society where members of the same household become more and more separated in age, these UD kitchens will become increasingly important.
---
Products used

LM Guides, the first devices in the world to allow linear motion with rolling contact, are THK's primary products.

Linear Bushing is used in combination with cylindrical LM Shafts for linear guidance.
---