Cross-roller ring RBU in a stable design with one-piece inner and outer rings
Quick to install and with stable rotational accuracy and torque
With the RBU model THK expands its series of cross-roller rings with a stable bearing with one-piece inner and outer rings for easier and faster assembly.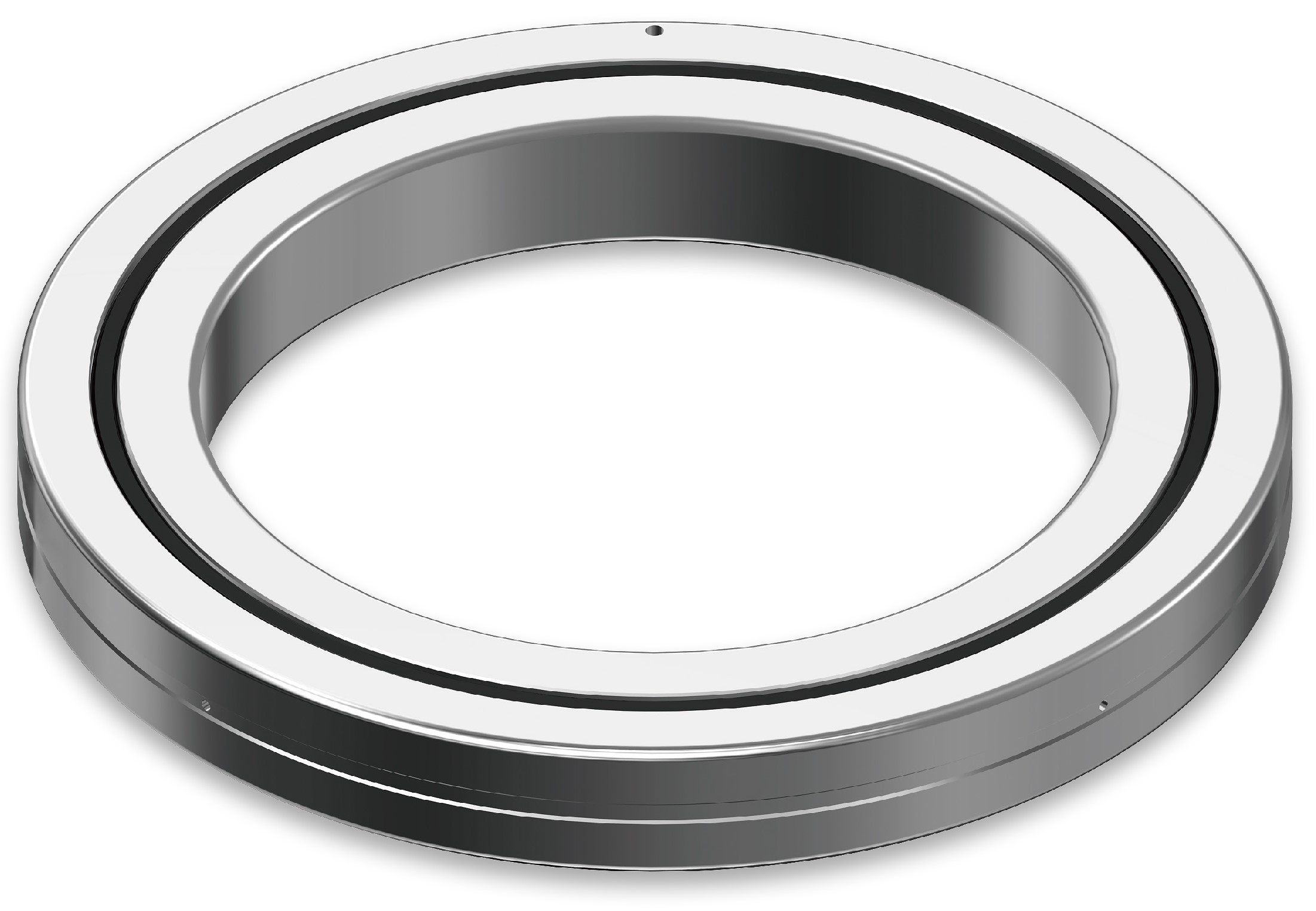 Illustration 1 Cross-roller ring RBU in a stable design with one-piece inner and outer rings
The special feature of the cross-roller rings are the orthogonally arranged cylindrical rollers, which roll in raceways ground at right angles. In this way the bearings can absorb high moment loads and loads from all directions, including axial and radial directions, in a very small space while offering high rotational accuracy. The spacers keep the rollers in their proper position thereby preventing them from skewing (tilted rollers). This eliminates friction between rollers thus allowing the smooth motion to be achieved.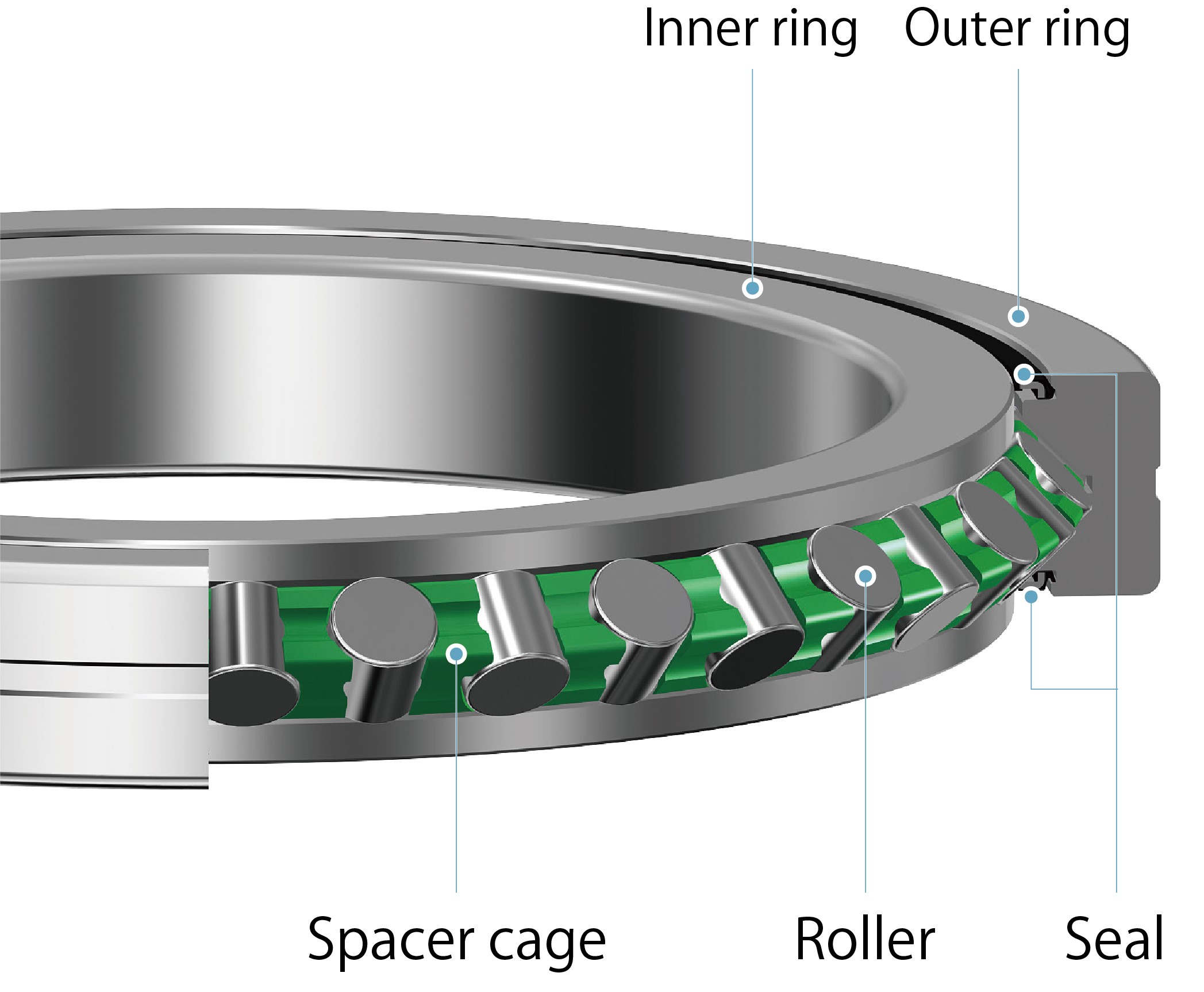 Illustration 2 Orthogonally arranged cylindrical rollers with spacers
Cross-roller rings with these characteristics are widely used as high-rigidity slewing bearings in equipment and machines for high-precision rotary motion, such as industrial robots, machine tools, and speed reducers.
In recent years manufacturers of industrial robots and speed reducers have faced growing demand due to increasing automation and labor saving. This led to the optimization of production processes in order to increase productivity. In addition there is an urgent need to create work processes that enable an even greater increase in production with the same number of employees. The cross-roller rings used to require a troublesome assembly process to achieve high-precision rotation and it was difficult to increase productivity.
In order to facilitate assembly here THK has developed the cross-roller ring RBU with a stable structure of one-piece inner and outer rings. In terms of performance this bearing offers constant rotational accuracy as well as smooth torque.
The cross roller rings are offered in a total of 24 sizes with inner diameters from 20 to 190 mm. In addition the dimensions are fully compatible with those of the existing RB model, which has a split outer ring, making it possible to switch to the RBU model without changing the design.
Download catalog