Non-magnetic Components with High Hardness and Precision
Special alloy for high-performance bearings resistant to magnetization
THK-NM1 is a non-magnetic special alloy that has the degree of hardness necessary for bearings. Products made from this alloy offer excellent load rating, high precision, and low-friction motion in environments that require non-magnetic properties. It is also highly corrosion-resistant being comparable to titanium alloys.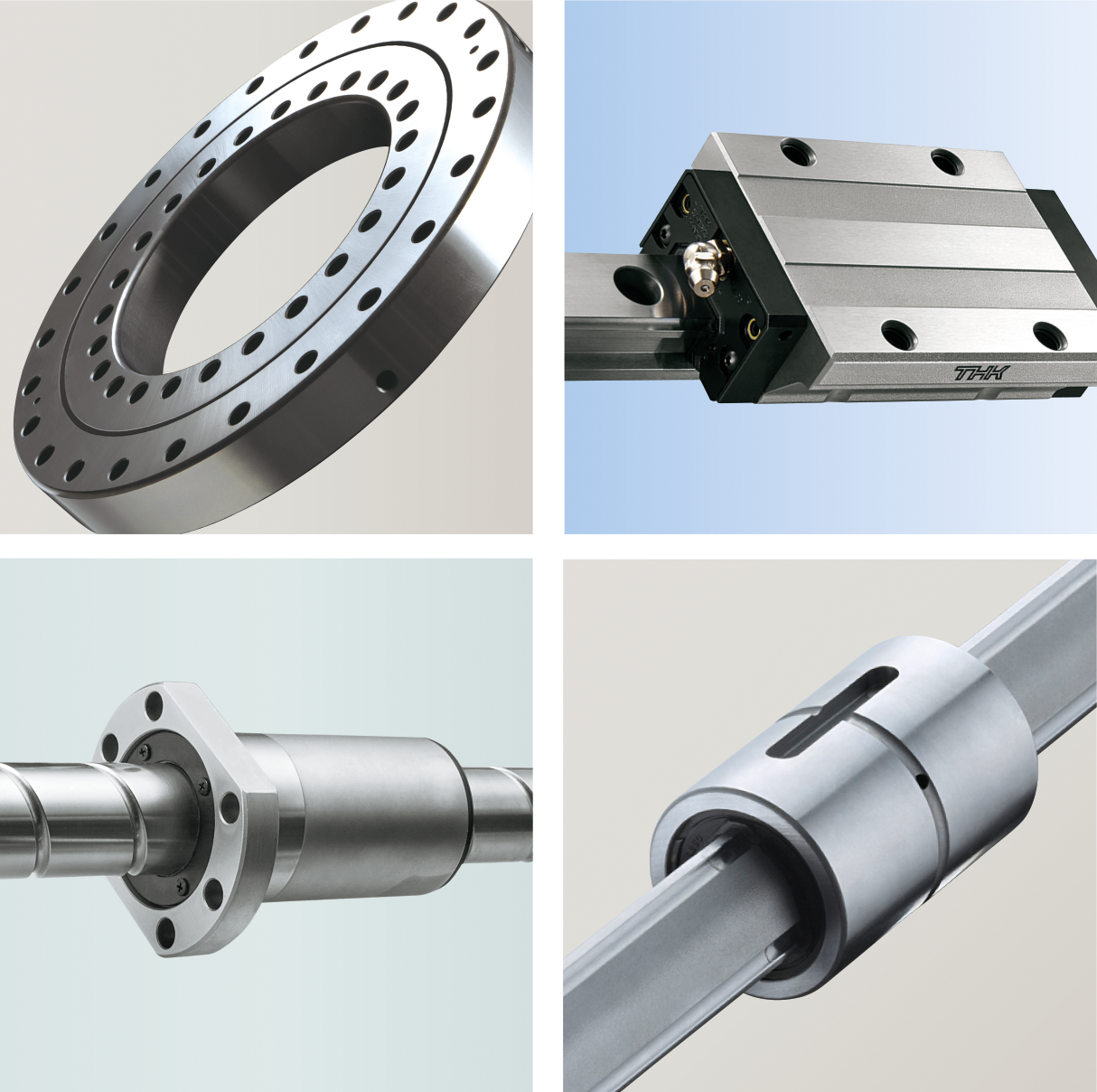 Illustration 1 THK products made from the special alloy THK-NM1
THK offers the special alloy for almost its entire product range. These include linear guides (linear guideways), ball screws, ball splines and cross roller bearings.
Excellent non-magnetic characteristics
The relative permeability of THK-NM1 is less than 1.005. It is almost completely resistant to magnetization and is therefore ideal for use in strong magnetic fields.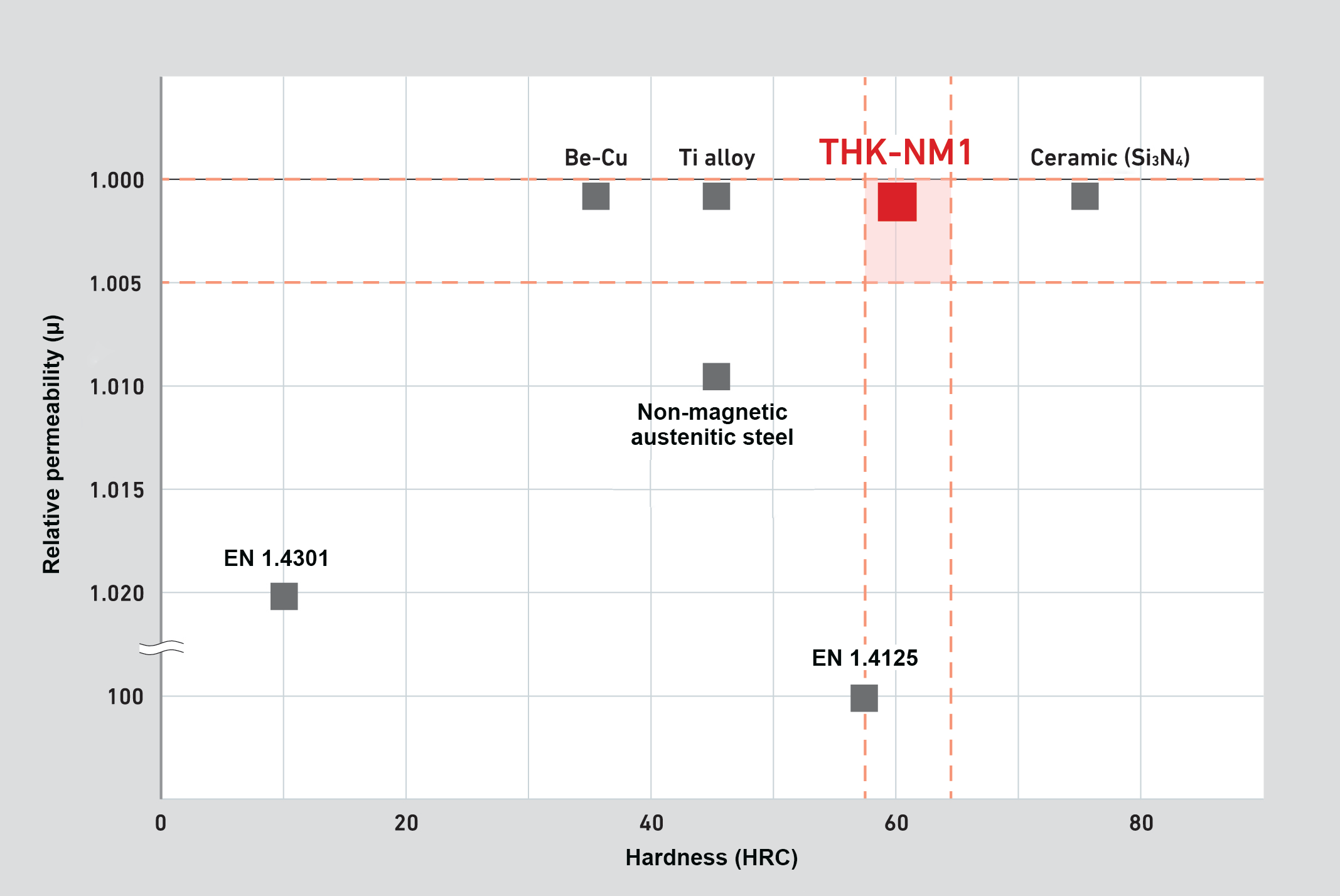 Illustration 2 Hardness and relative permeability of THK-NM1
Excellent load ratings
Through a special heat treatment, these bearings achieve a suitable hardness with a far higher load rating than bearings made of non-magnetic, austenitic steel. Applications can thus be constructed more compactly overall since the use of smaller components is possible.
Low-friction, high-precision movements
The material characteristics of THK-NM1 allow the application of a preload. The result is low-friction, backlash-free movements with high precision.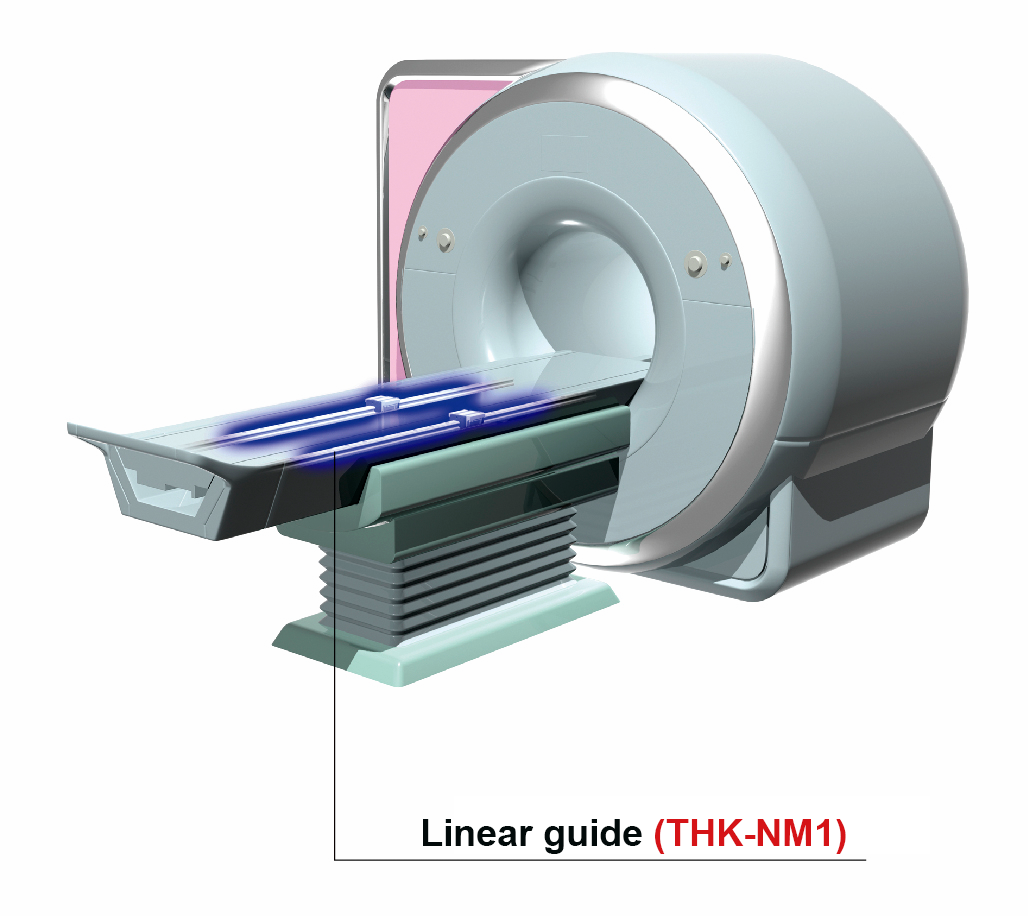 Illustration 3 Linear guides made of THK-NM1 in the MRI scanner
The magnetic field in the MRI scanner has no negative impact on the smooth-running characteristics of the linear guides.

Illustration 4 Effect of residual magnetism on an electron beam
There is no magnetization that could deflect the electron beam. Therefore, the beam can hit the sample accurately and generate a precise image.
Download catalog