Announcement of the Opening of THK Vietnam Hanoi Sales Office
We are pleased to announce the opening of our branch office in Hanoi, Vietnam on 1st November, 2023. We believe that our new sales office will be able to better offer our products and services to all customers in Vietnam. If you have any questions or would like to know more about our new office, please do not hesitate to contact us.
THK Vietnam Hanoi Sales Office
Office Address
Room No.101, 17th floor, VIT Tower, 519 Kim Ma, Ngoc Khanh, Ba Dinh, Hanoi, Vietnam
Phone No.
+84-222-373-4974(Vietnamese, English, Japanese are Available)
*Chinese enquiries can be supported by ZALO Official
Japanese Staff No.
+84-936-609883
Email
sales-support@tmv.thk.com
HQ
THK Manufacturing of Vietnam CO., LTD. Bac Ninh branch
Start Date of Operation
1st November, 2023
Start Date for Shipment
13th November, 2023
Our THK factory is also located nearby in Hanoi, Vietnam. Factory tours are available upon request, and you can contact our THK Hanoi Sales Office for more information regarding factory visits.
THK MANUFACTURING OF VIETNAM CO., LTD.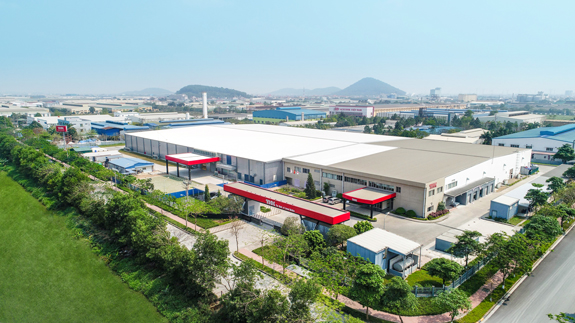 Thank you for your continuous support.
Vietnamese, English, Chinese, Japanese are Available
Japanese Staff