Green Procurement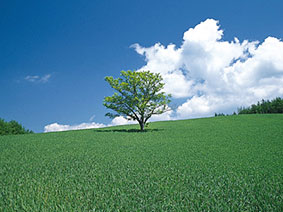 It is no exaggeration to say that in order for humans to continue existing on this planet, a harmonious relationship with the environment is essential. This is a point that must be recognized not only by the manufacturing industry, but by all people living on Earth.
From the expansion of our business operations as a whole, down to each and every individual employee, we at the THK Group are extremely conscious of our relationship with the environment, and are determined to effectively reduce our environmental impact.
To this end, through the materials and components that we ourselves use in the manufacture of our products, as well as the procurement of secondary materials, tools and more used within the manufacturing industry, we at the THK Group feel it is essential to consider our impact on the environment.
This is known as Green Procurement, and fundamentally involves eliminating our use of harmful chemical substances, considering our environmental impact, and actively collaborating with trade partners on initiatives relating to environmental protection.
Following the establishment of the EU's RoHS directive in July 2006, environmental regulations within the manufacturing industry have been strengthened across the globe, and increasing importance has been placed on the social obligations of manufacturing firms. In order to stay current with our environmental activities, we at the THK Group established the "THK Green Procurement Policy," which we ask all trade partners to abide by.
We have always valued QCD (Quality, Cost, and Delivery) from our trade partners. Now, we wish to add E (Environment) to that acronym. In order to strengthen our existing partnerships, we appreciate full cooperation for any future collaborative ventures.
---