Introduction to the THK Technical Support Site
The THK Technical Support site provides customers with useful information for their designs,
including Optimal Product Selection Tool, Pages download 2D/3D-CAD, and detailed product information.
The following services are available to you once you register (registration is free).
Catalog Center
We are preparing an electronic version of the THK product catalog.
You can also download it as PDF. We have catalogs in up to nine languages.
Optimal Product Selection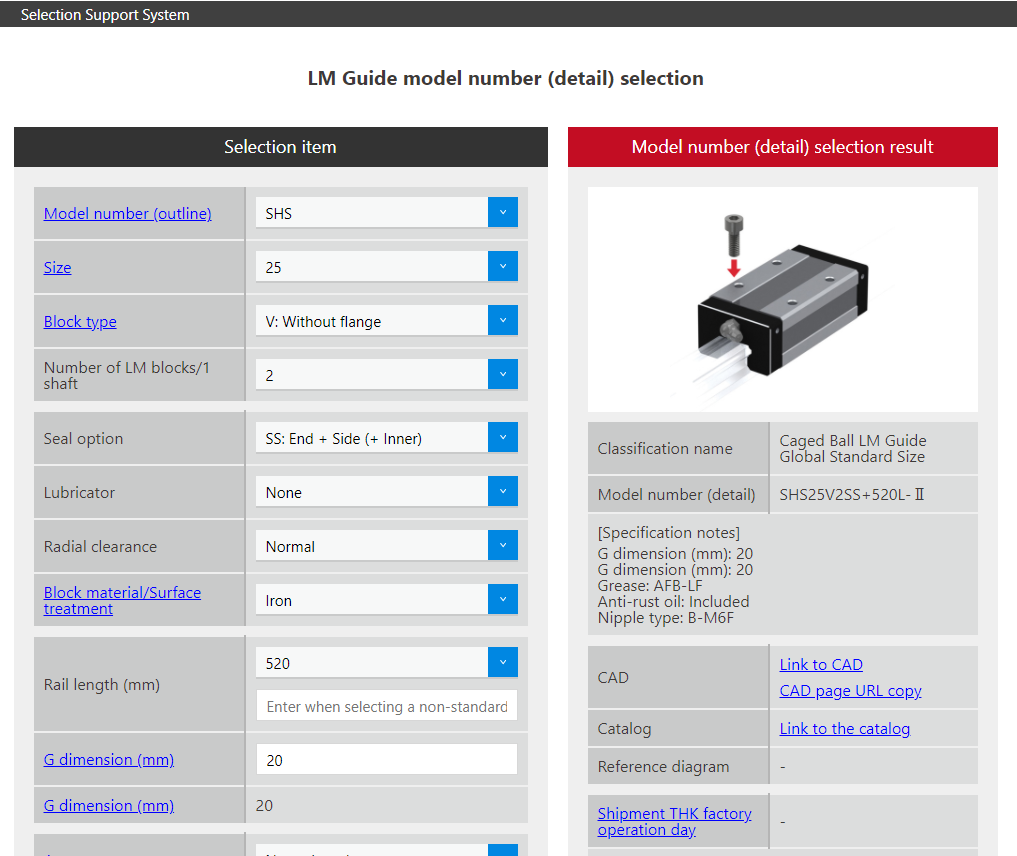 The "Optimal Product Selection Tool" is a web service that allows you to efficiently select a Model Number of THK Products,
obtain reference drawings, and request quotations.
It can be easily accessed from your PC or smartphone.
2D/3D-CAD Download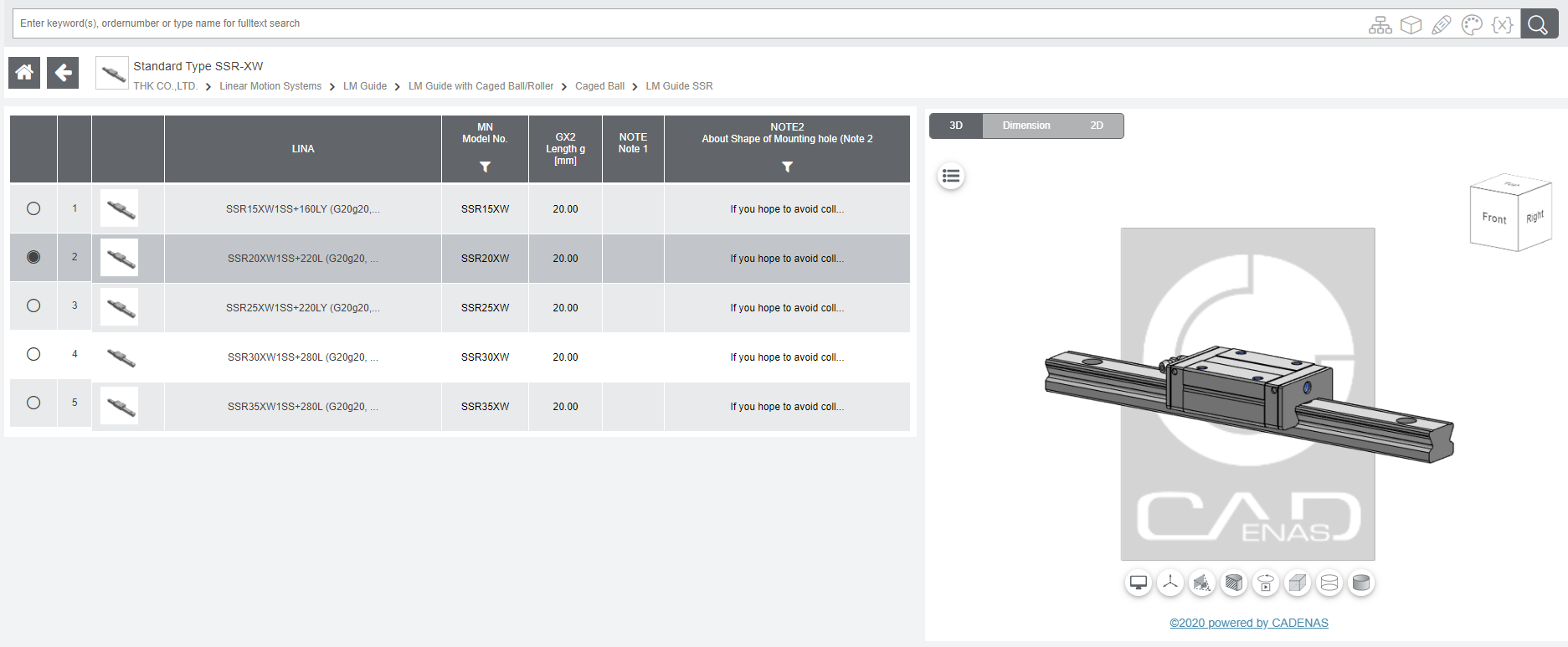 2D/3D-CAD downloads are available.We support various CAD formats such as dxff, step, iges, parasolid, etc.
We've been supporting dxff since version 2004.You can also download image files such as jpeg and png files, which can be used for document.
Life Calculation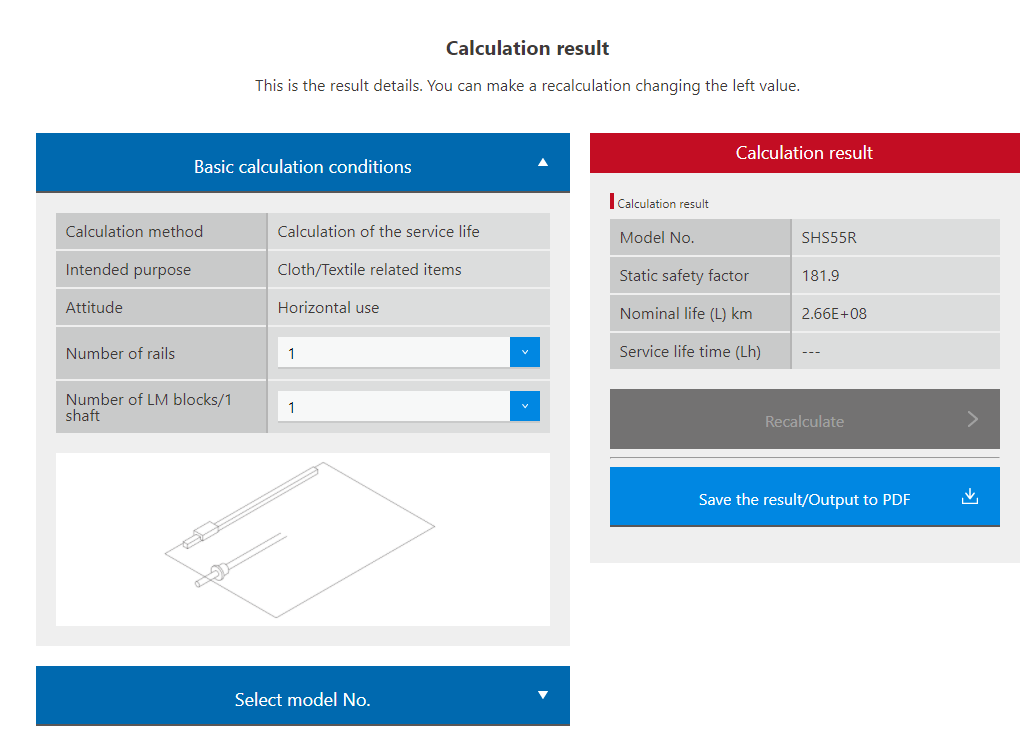 You can specify the model number of THK products for life calculation.
You can save the calculation results (10 results) and export them to a PDF sheet.
It is also possible to re-calculate the results of a previous calculation.
Frequently Asked Questions of Technology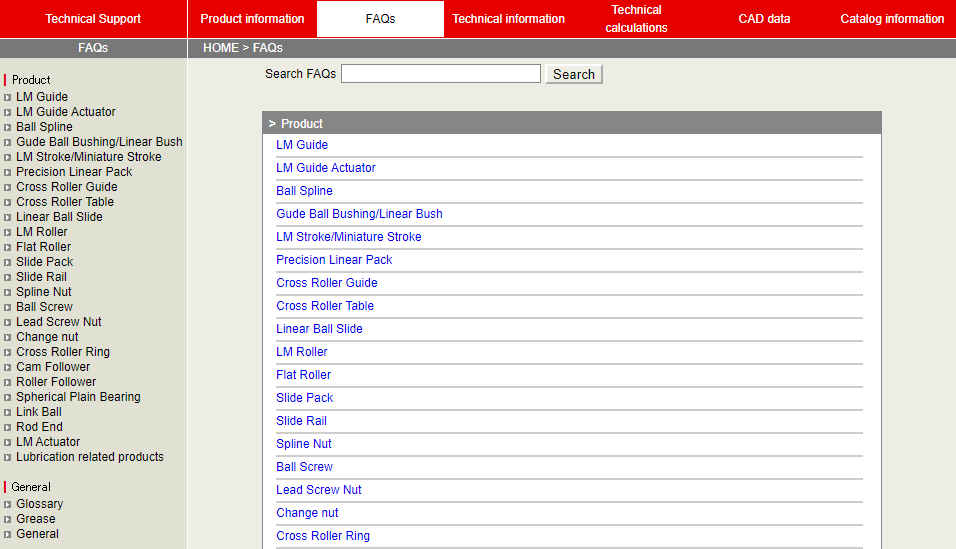 Here is a list of frequently asked questions and answers.You can also search the site.
SDS: Safety Data Sheet for Chemical Substances etc.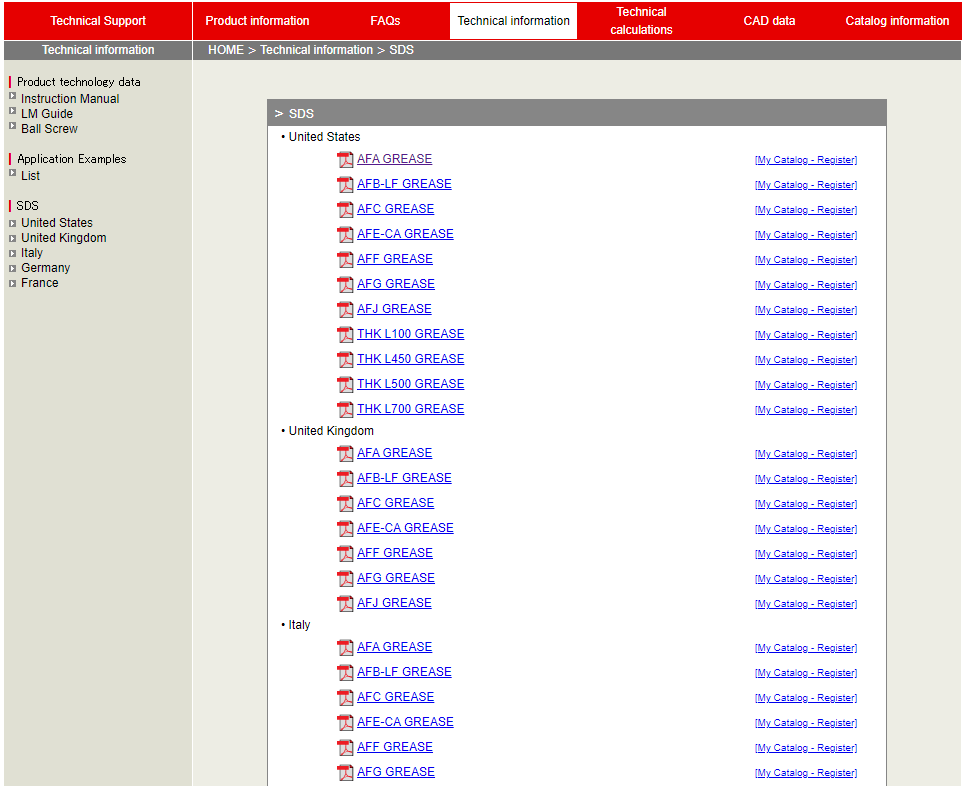 You can download SDS (Safety Data Sheet) for lubrication-related products grease.

Other useful information