Expansion of High-Speed, Compact Ball Screw Model SDAN-V Lineup: 47 Shaft Diameter and Lead Combinations Now Available
September 29, 2021

 THK has added ball screw diameters ∅32 to ∅63 and lead sizes 5 mm to 40 mm for its high-speed, compact precision ball screw Model SDAN-V lineup, expanding the possible combinations from the current 20 to a total of 47.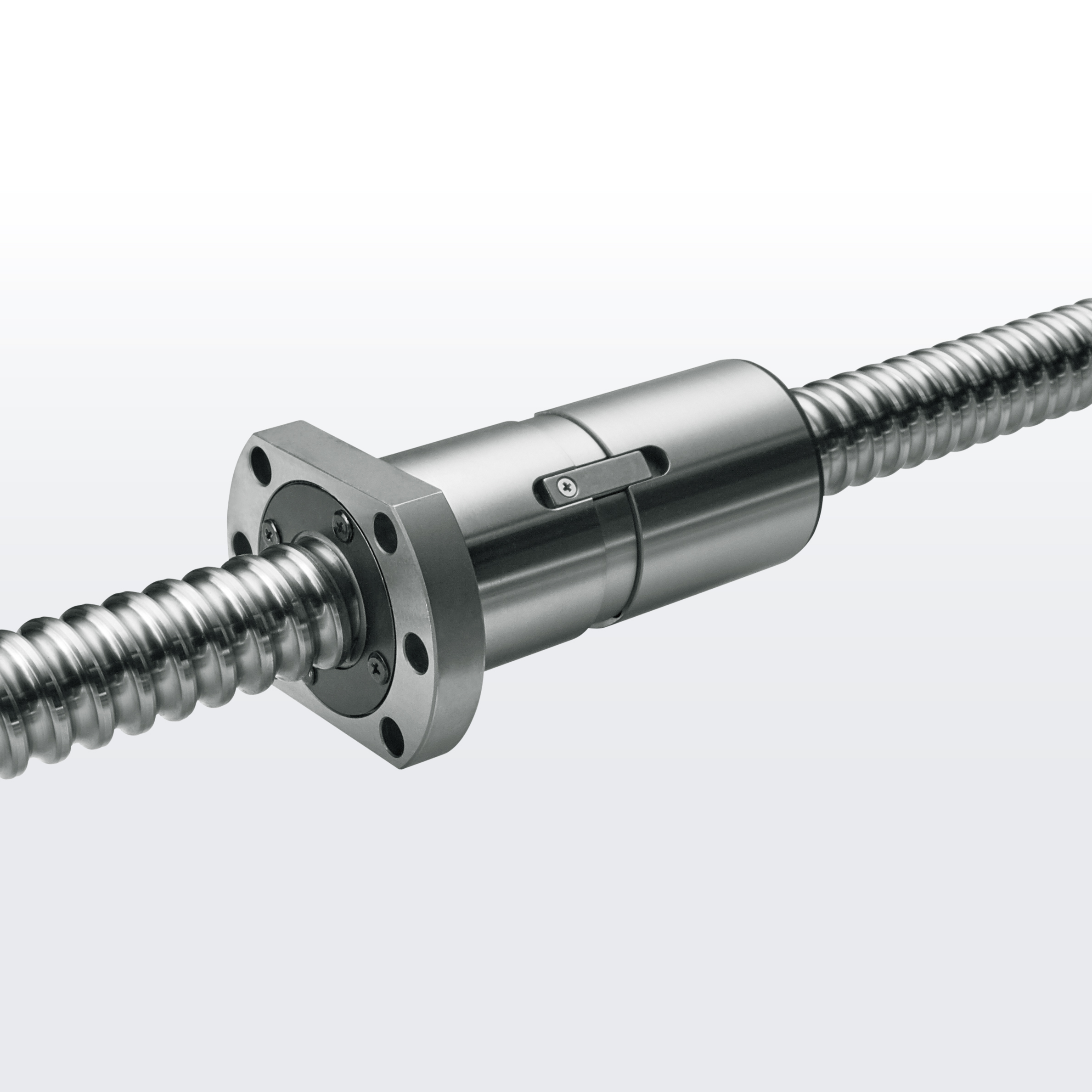 The Model SDAN-V is a compact precision ball screw with an external nut diameter in accordance with ISO standards. New technology is utilized inside the ball screw nut to achieve an ideal ball circulation structure, enabling usage in high-speed applications by promoting smoother rotational motion. In addition, the double nut system, in which a spacer is placed between the two nuts, provides a preload with less than zero clearance in the axial direction of the ball screw, resulting in a structure that minimizes displacement under axial loads and provides high rigidity.
 For the Model SDAN-V, seven screw shaft diameters (∅32, ∅36, ∅40, ∅45, ∅50, ∅55, ∅63) and ten lead sizes (5 mm, 6 mm, 8 mm, 10 mm, 12 mm, 16 mm, 20 mm, 25 mm, 30 mm, 40 mm) have been newly added, mainly for NC machine tools and precision machines. Driven by demand from equipment manufacturers and in response to the diverse needs of users, the number of models has increased from 20 to 47, and the product lineup has evolved to become more diverse and attractive.
 THK contributes to the compactness, rigidity, and high-speed performance of a wide range of equipment, from general industrial machinery to precision machinery and large, high-precision machine tools.
Features
High-Speed Rotation and High-Speed Drive
The balls are picked up in the tangential direction, and the ideal ball circulation structure enables high-speed rotation at a maximum speed of 5000 min-1 (maximum DN value: 160,000). Furthermore, torque remains stable even during long periods of high-speed operation.
High Rigidity
The double nut system utilizes a spacer between the two nuts to provide a preload. This allows the ball screw to be preloaded with less than zero clearance in the axial direction, which reduces displacement under axial loads and provides high rigidity.
Extensive Lineup
SDAN-V products are available with a combination of shaft diameters from ∅31 to ∅63 and leads from 5 mm to 40 mm, for a total of 47 models.

THK LM SYSTEM Pte. Ltd.
38 Kaki Bukit Place LM Techno Building Singapore 416216
TEL:+65-6884-5500 / Fax:+65-6884-5550
e-Mail : sales@thksg.com