THK Isolation Module, model TGS
Module Structure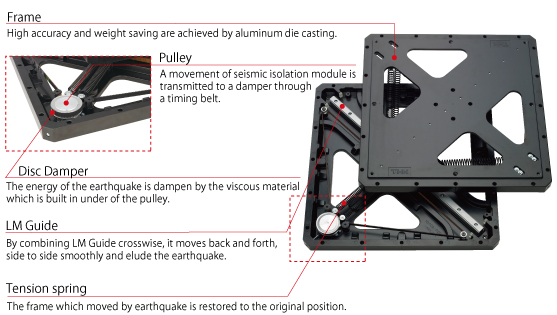 Examples of model TGS isolation module installation
Here we present some of the THK seismic isolator devices that have been applied to a variety of fields.
Seismic floor isolation that protects the entire floor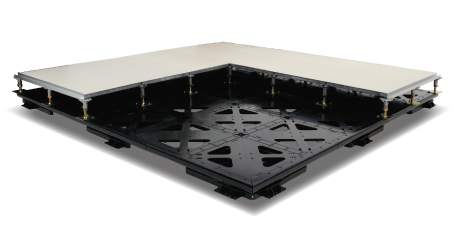 The installation of isolation modules is an earthquake countermeasure that protects the entire floor through seismic floor isolation.
Server-related equipment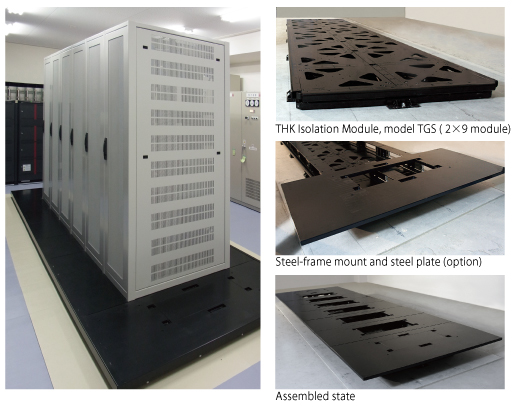 Use isolation modules to protect the servers for information systems, which are deemed the most crucial infrastructure for business continuity in the event of an earthquake.
Semiconductor manufacturing equipment