New linear ball bushing type LMHB for press fittings
With the type LMHB, THK is introducing a new linear ball bushing for quick and easy assembly. This is done by pressing the socket into the housing.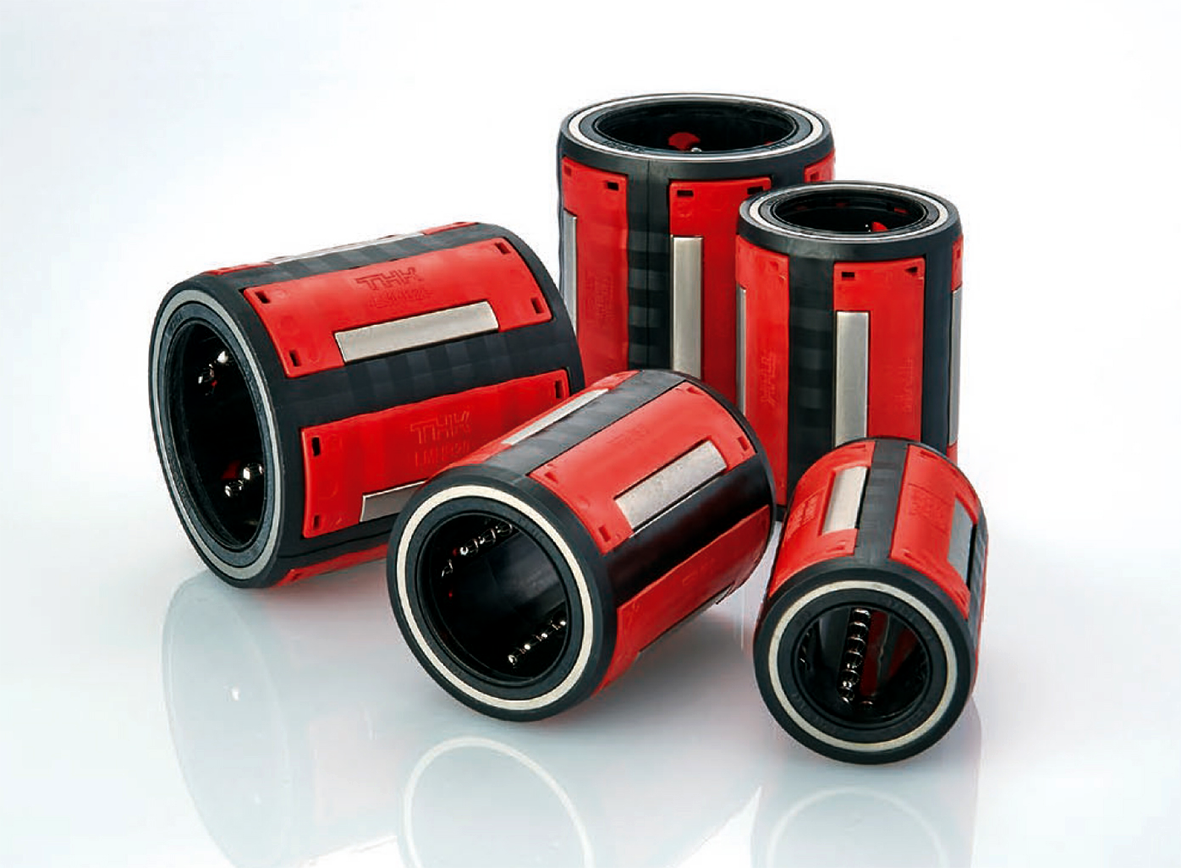 Linear ball bushing type LMHB for press fittings
Thanks to the spring characteristics of the curved metal plates developed by THK, which minimize the play between the balls and the shaft, the ball bushing LMHB enables smooth and quiet movements.

Comparison between a metal ball bushing and the type LMHB
In contrast to conventional metal ball bushings, the type LMHB can be installed simply by being pressed into a housing. Further assembly steps or an adaptation of the adjacent construction are no longer necessary.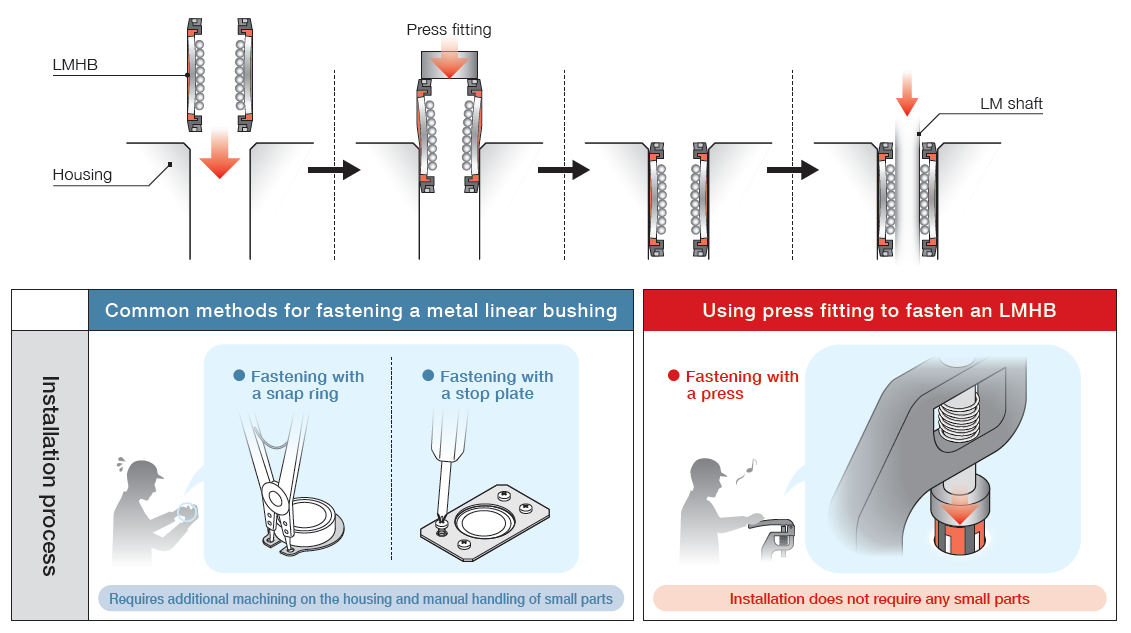 Simple installation through press fitting
Furthermore, this type contributes to more compact constructions and devices due to its simple, space-saving assembly.
The series LMHB is available in six different sizes with shaft diameters from 8 to 20 mm. In addition, the outer dimensions of the linear ball bushing correspond to ISO 10285 series 1.
Catalog Download (PDF)