High-Speed Ball Screw for Machine Tools BSM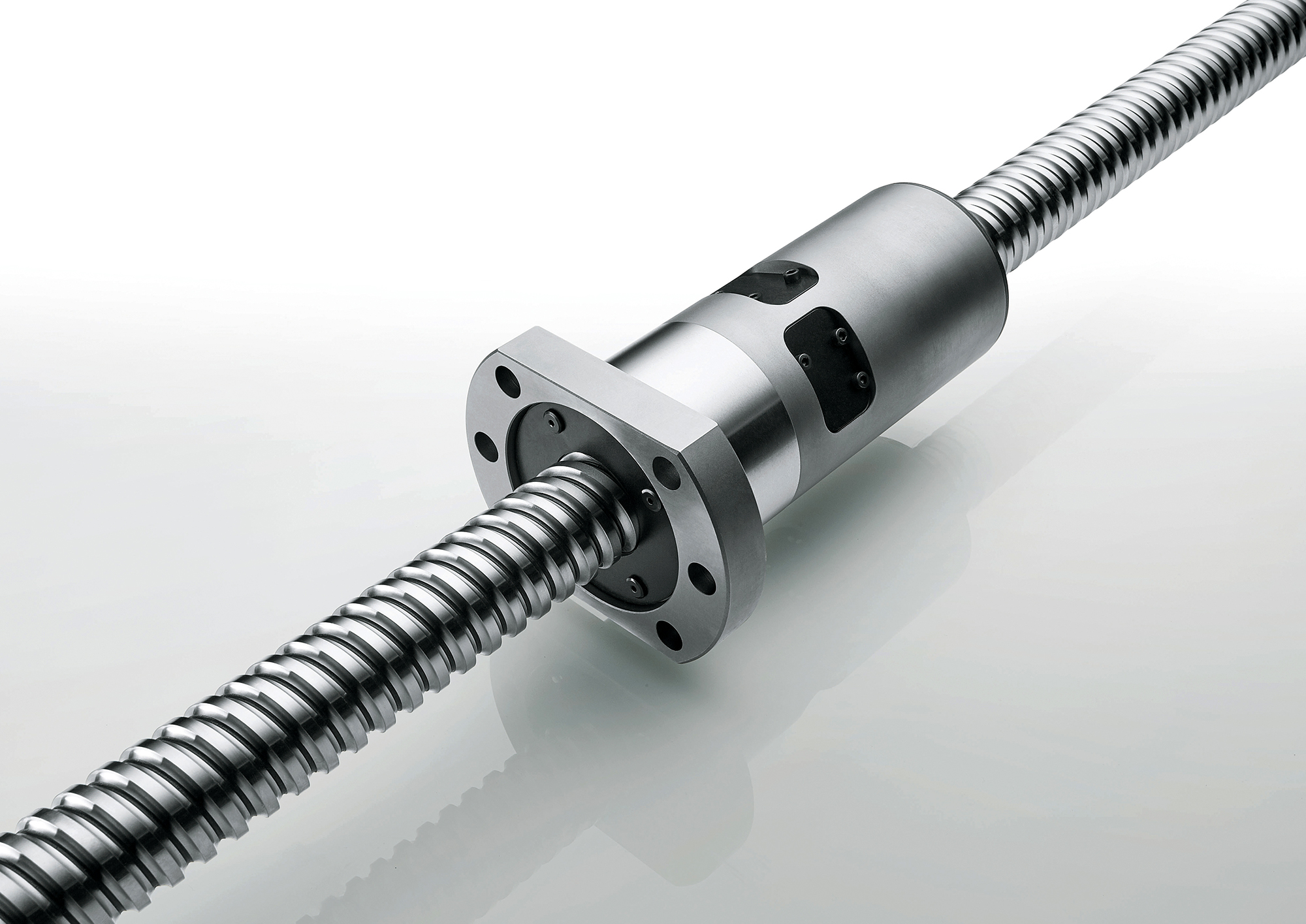 High-speed ball screw BSM for machine tools
With the ball screw BSM, THK presents a new full-ball type ball screw, which is particularly suitable for modern machine tools thanks to its high load ratings and feed rates.
In order to achieve higher speeds with the BSM ball screw THK have specially developed a new ball circulation system with a DN value of 170,000. In conjunction with the large leads available, high-speed operation is possible which represents a new dimension compared to existing full-ball type ball screws.
THK has also revised the grooved profile of the threaded spindle and the single nut, this new grooved profile enables higher load ratings to be achieved. The slimmer and longer nut allows for a more compact design of the adjacent parts and construction, also offering greater rigidity as more ball circuits are integrated.
To protect the ball screw against contamination under rough operating conditions the nuts can be provided with various seals and contact wipers. Furthermore, the relubrication intervals can be extended significantly with the lubrication system QZ.
The ball screw BSM is available in the commercially available diameters 40 ~ 63 with leads of 16 ~ 30 mm and an axial clearance of 0 or less.