Roller Guide HRX with Highest Rigidity (Press Release)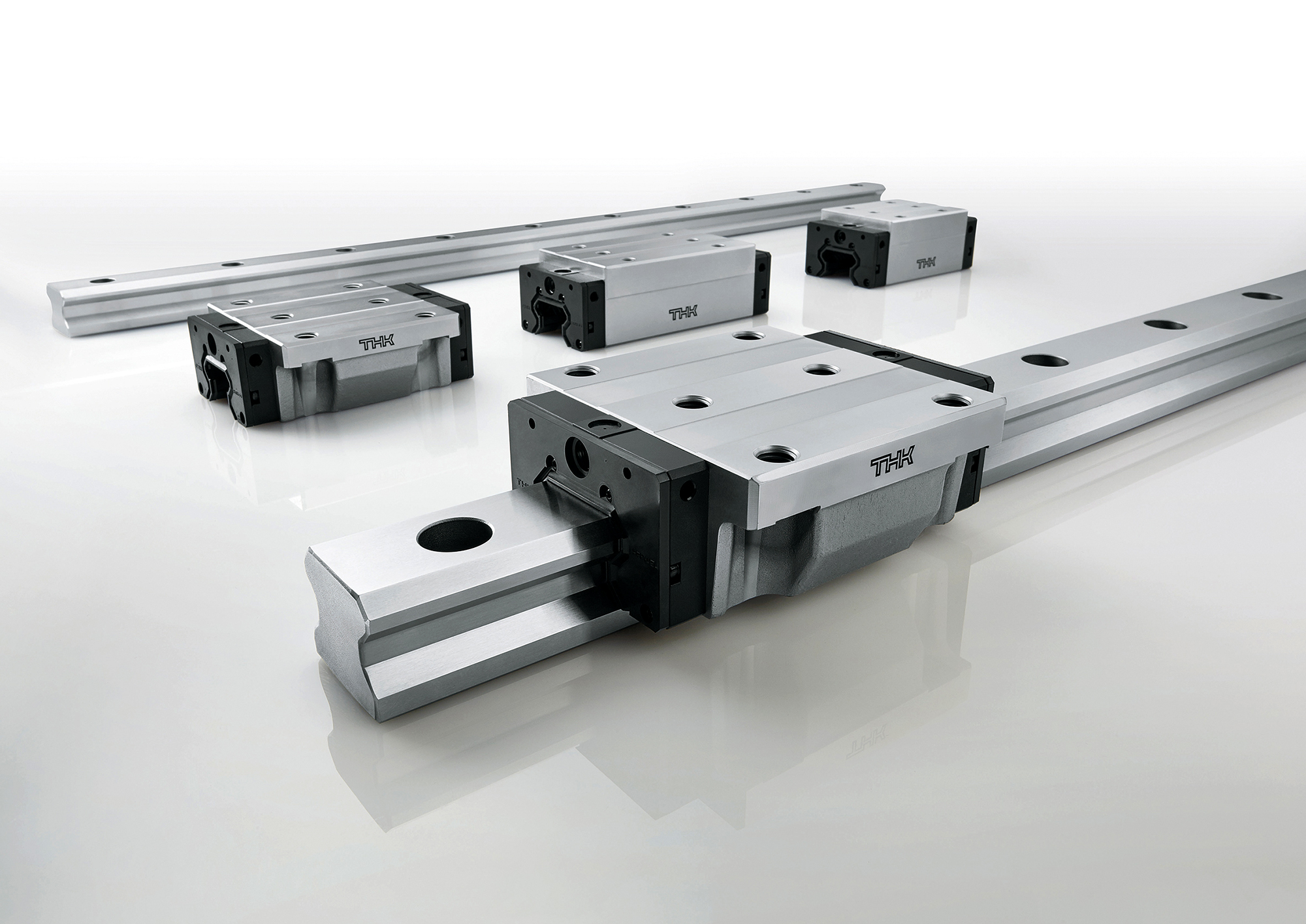 Roller Guide HRX with Ultra-high Rigidity and Load Ratings
With the HRX series, THK offers a roller guide for applications that require a linear guide system with ultra-high rigidity and load capacity.
Characteristics of this series are the longer metal bodies of the blocks compared to other THK roller guides which include a higher number of rollers achieving an improved static load capacity.
Another feature of this series is the arrangement of the four raceways at a 45° contact angle, this means that the blocks have the same load ratings in all directions (radial, reverse radial and horizontal) ensuring a high level of rigidity in all directions and as a result this model can be used in any orientation and installation position.
The blocks can be equipped with various seals and contact wipers to protect against contamination under harsh operating conditions, furthermore the relubrication intervals can be extended significantly with the lubrication system QZ.
The roller guide HRX is available in the sizes 35 ~ 65 with narrow blocks or blocks with flange in normal or long design with rail lengths of up to 3,090 mm. In addition also as GK goods and this series enables separate storage and any exchange of rails and blocks with one another.